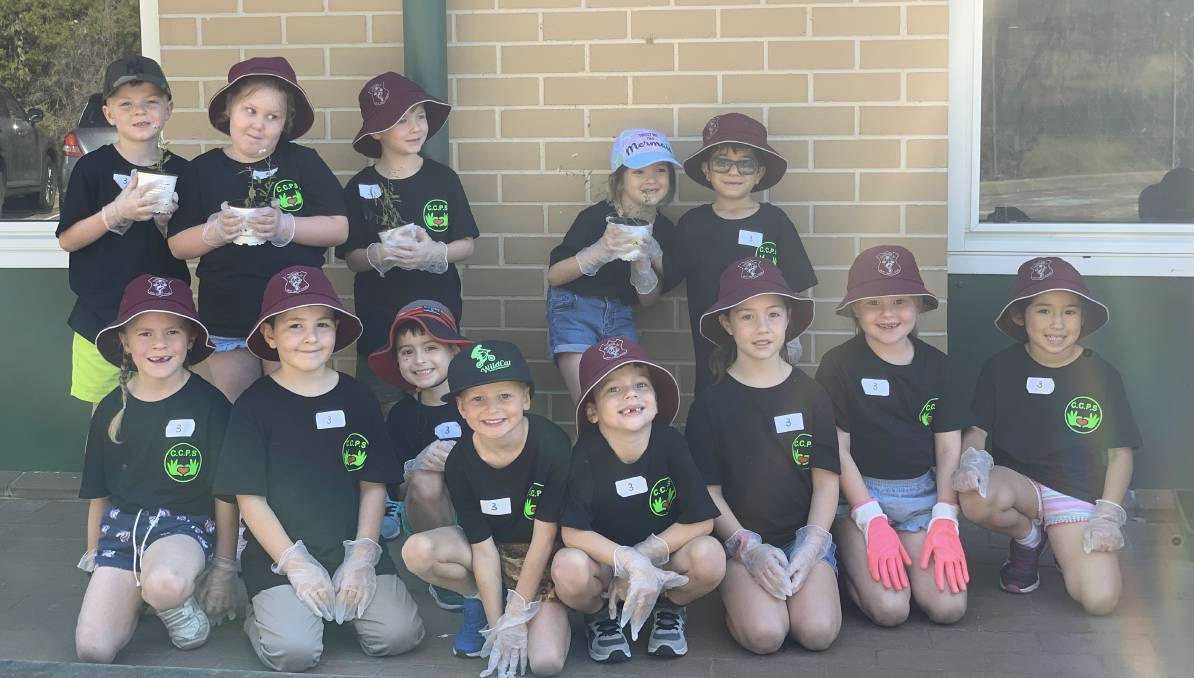 Kindergarten pupils get ready to start planting vegetable seeds in recycled egg cartons. Picture: Supplied
Chisholm Catholic Primary School South Windsor pupils ignite their passion for sustainability
Pupils at Chisholm Catholic Primary School at South Windsor were given space to 'ignite' their passions for the environment last week, when they started Term 4 with two days dedicated to learning about our precious resources.
The school has a tradition of beginning each term with a themed 'Ignite' day, designed to inspire children to ignite their imaginations and enthusiasm for learning.
In the past, Ignite days have been dedicated to reading and writing.
This term's environmental Ignite days were the biggest yet, with children learning to engage their listening skills, work collaboratively, develop their reading skills, and gain deeper mathematical understanding through practical experiments.
"Each grade was asked to identify a project which would allow the students to research, explore and address a particular issue of sustainability in their local and wider environment," said teacher Michelle Feneley.
"Every student was given a T-shirt with a logo designed to encapsulate the theme of sustainability; the students wore the T-shirts on both days as a symbol of unity, collaboration and team identity."
Some of the projects included: creating sustainability from vegetable gardens to the kitchen; yarning circles; researching traditional words and phrases of the Darug people and creating signs to place around the school; building possum nesting boxes for animals affected by the bushfires; creating a tile mosaic artwork utilising scrap tiles and saving them from going to landfill; creating a sustainable garden; and rejuvenating current native gardens.
Teacher Belinda Gatt said: "I loved the engagement and excitement in the children and the atmosphere within the Chisholm community - seeing everyone working together to create a more sustainable environment for our school was an absolute joy."